In what's been a rollercoaster of a year, 2020 has finally come to an end. To wrap it all up and kick off the new year with a fun start, we've decided to go ahead and put together a shortlist of three of the best homes currently for rent in the most incredible community in the world, and the one that we are so lucky to call our home, Malibu.
Before we get into the list, we'd just like to say thank you for trusting us with all of your real estate needs and allowing us to do what we love to do most, serving our friends, family, and the incredible people of Malibu.
This past year may not have been like those of years past, but it certainly was one for the books that we will remember for the rest of our lives. Let's hope that 2021 has a better outlook and brings everything back to normal!
Now, let's take a look at three of the best homes currently available for rent along the coast in Malibu!
5634 Calpine Drive
$16,000 per month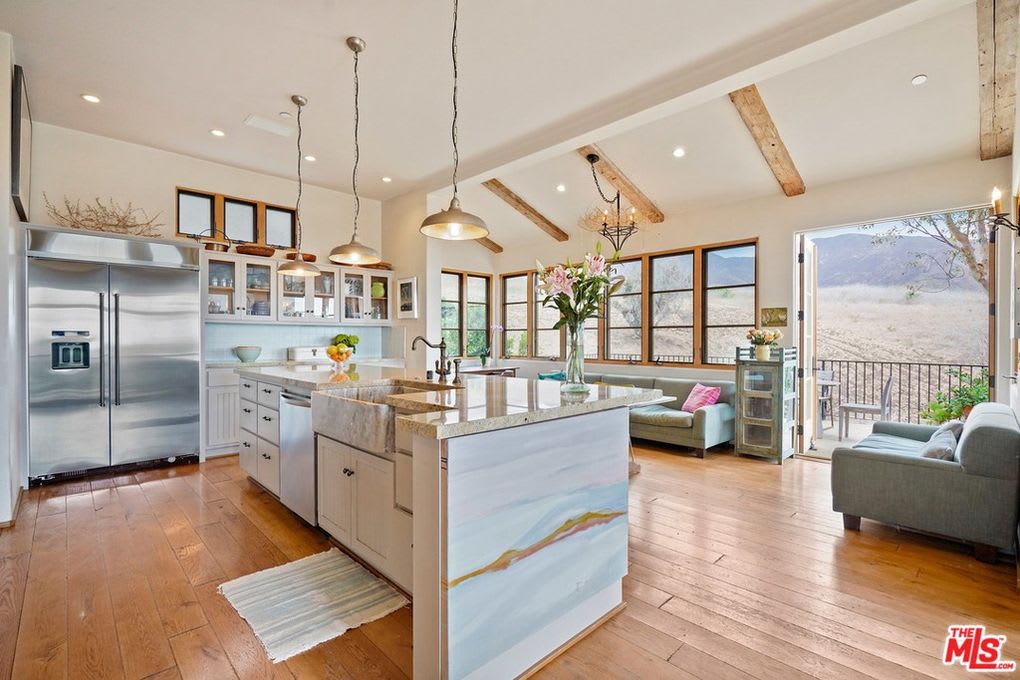 Located in the highly-coveted Malibu Park area, as soon as you enter this home, the panoramic views of the Pacific Ocean and lush canyons around you will quickly engulf you with a feeling of pure joy and serenity. Sitting on just over half an acre of prime Malibu land tucked away privately along the hillside overlooking the coast, the home is fitted with top of the line designer chic furnishings which perfectly complement the laidback coastal vibe and hand-selected original art that is found throughout its walls. State of the art finishes such as wide plank oak flooring, finely-detailed old-world exposed beams, and custom iron and stonework truly bring the home to life and are topped off by a pair of French doors that offer a warm welcome into the home. With the wonders of nature surrounding you on each side, world-class hiking and bike trails reside just outside of your home, and with just a short drive to the Pacific Coast Highway, fine dining, luxury shopping, and world-famous beaches await you just minutes away.
With three bedrooms and three and a half baths spread across 2,600 square feet of living space, 5634 Calpine Drive is truly the best luxury rental in Malibu currently available for under $20,000 per month.

24460 Malibu Road
$65,000 per month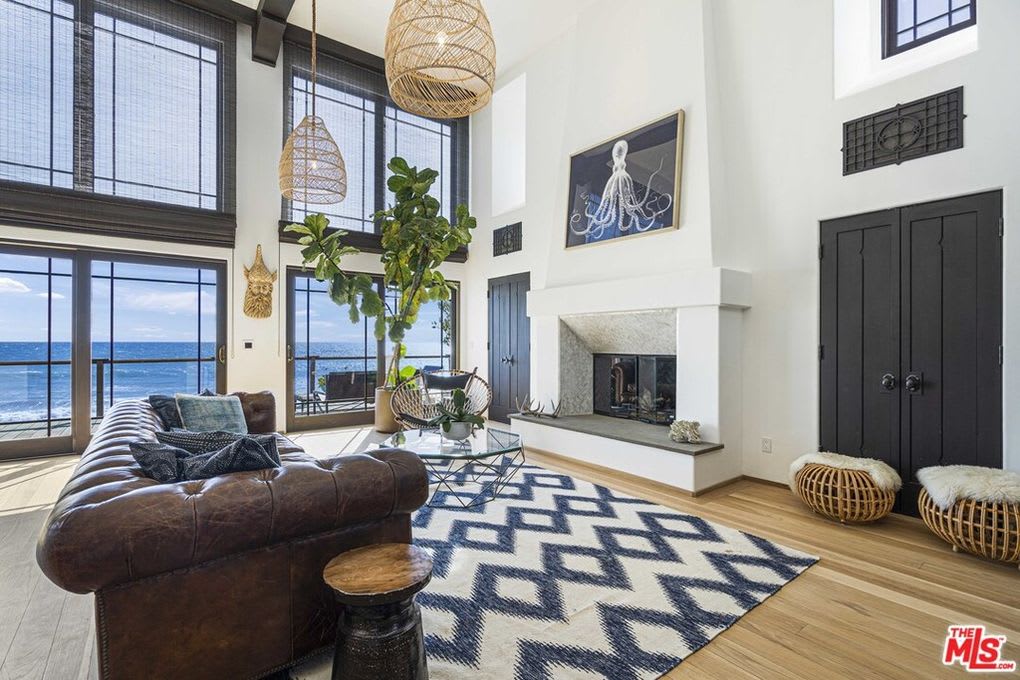 Quite possibly the most highly-desired home currently available for rent along the world-renowned Malibu Road, 24460 Malibu Road is the epitome of the Southern California lifestyle at its finest. Tucked away on a private stretch of white sand coastline, this Morrocan-inspired dream estate sits right on top of the coast with the Pacific Ocean as your backyard. After entering the gated private drive, you'll come across an inviting courtyard that leads you directly to the main level of the home that features enormous windows that frame the crashing waves of the Pacific right before you.
Outfitted with only the finest finishes and details throughout, the master suite steals the show with its private deck overlooking the ocean, a large walk-in closet, a spa-like bathroom, and a soaking tub for two.
The home features four bedrooms and three and a half bathrooms in nearly 5,000 square feet of living space along the most-coveted coastline in the world. At $65,000 per month, if you've been looking to experience Malibu-living at its best, 24460 Malibu Road is the perfect home for you.

26901 Sea Vista Drive
$75,000 per month
With over 10,000 square feet of luxury living space and 270-degree views overlooking Palos Verdesm, Catalina Island, Point Dume, and, of course, the entire Pacific Ocean, there aren't many homes like 26901 Sea Vista Drive that come for sale or for rent very often. Located at the end of a gated cul-de-sac, the home features a massive motor court that can hold over 25 cars and a 6-car garage for your finest exotic automobiles. The home also recently finished a five-year long renovation where the previous owners outfitted the estate with the finest precious materials sourced from all over the globe. Every single finish and amenity was approached with only the best in mind. From the massive enertainig deck to the custom kitche, the state of the art wine room to the indoor and outdoor fitness center, everything in this home is built with luxury in mind.
Outside, enjoy the best of Malibu with an outdoor chef's kitchen, a pool and spa overlooking the coastline, private walking paths, and pristing gardens. Atop the roof, entertain and impress your guests with your entertainment center, walk-in wine cellar and tasting room, and the very latest in smart home controls. For those with entertaining in mind, there is no home currently available for rent in Malibu that compares to 26901 Sea Vista Drive.